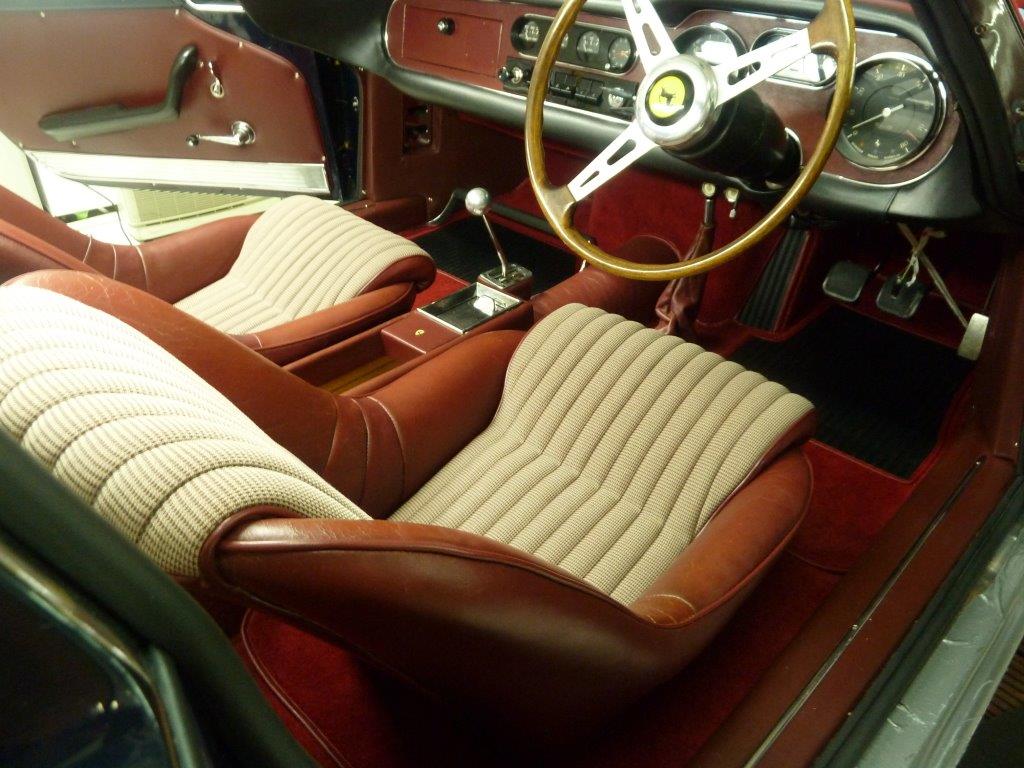 Classic Car
Leather Archives
Genuine old Classic Ferrari leather "step by step" and changes over the years are mentioned in the old classic car archives and genuine leatherfactory archives used by HVL. The comprehensively documented archives contain treatment formulas, test results, aroma composition, dye adhesives and ways of dyeing and finishing. All composition information is used to manufacture HVL Class Leather® to every classic car's specifications.
A variety of 1500 samples of ArboTan, Franzi, Rosanil "Roser" Classic Bridge of Weir, 6500 samples of Connolly leather limited "Autolux and Vaumol", but also the early Connolly Bros (curriers) Ltd Vaumol in more variations per time period, ever used by Ferrari are available in the HVL archives.
In the archives, changes made through the years in classic leather configuration but also in names and differences of leather treatments can be found.
Genuine classic
hides in stock
Ferrari 365 GTB4
Daytona Prototype
Ferrari 275
GTB2
Conservation: However weak, in accordance with the customers wishes, the old leather has been re-used.
Ferrari 250
GT Lusso
Upholstery parts restoration.
Ferrari Daytona
Prototype
At the Ferrari Museum.
Several
Different cars
Ferrari 250
Lusso
Royal
Daytona
Special
Order
Owned by
Nancy Sinatra
Ferrari 250
Lusso
Sold at the RM auction at the Ferrari Factory 2008.
Ferrari Daytona
Competitione Conversion
Ferrari
F1
A tribute to the greatest Ferrari F1 driver of the world.
Our
Workshop